Book our
holiday rentals

in cologne!

Welcome to our website where you can find pictures, informations and the rates of our furnished apartments. Cologne is a very exciting and beautiful city with a lot of attractions. And of course you want to see all attractions during your stay in cologne. And therefore will your stay in our flats just perfect. Because each of them is really in the city center and even close to the trade fair halls of cologne (Köln Deutz Messe).
We rent three flats in the city center of cologne
Our three flats are directly at the river called "Rhine", which is the world famous river which divides cologne in two parts. The city center of cologne, with its famous old town of cologne, is directly at the "Rhine". There are five bridges over the rhine which are almost located at or in the city center. Two bridges are directly at the world famous old cathedral (the "Kölner Dom") of cologne. They are called "Hohenzollern" bridge and "Deutzer" bridge.
An overview of our three holiday homes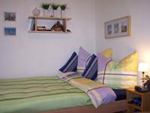 The first apartment is located at the Siegburger Str.87, 50679 Cologne, which is really directly at the promenade of the "Rhine". When you go outside of the door of the building you see directly the cathedral of cologne and have the best panorama view to all attractions. the size of it is 18m² and it can be rented for 1-2 persons.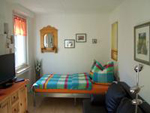 The next lodging is only one minute away! The address is Adolphstraße 1a, 50679 Cologne. This domicile is nearby the shopping street "Deutzer Freiheit" and still really in a quite area. You will find all you need in your direct neighbourhood. The size of it is 25m² and it can be booked for 1-3 persons.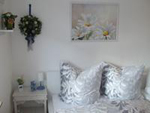 Our last holiday home is also in the same building in the Adolphstraße 1a, 50679 Cologne. The building is ony 750 meters away from the trade fair halls of cologne ("Köln Messe Deutz"). So this is the perfect dwelling for your next business stay in cologne.
Vacation rentals are cheaper than the hotels in cologne!
You plan your holiday trip to cologne and want to find the perfect sleeping accommodation in town. then you should not book a hotel in town, because they are really sometimes expensive in cologne. the perfect alternative for your stay are our vacation rentals which you can book really eaysily. just send us an email or give us a call and we make you quickly a nonbinding offer. when you like the offer, we can make a fix booking. Just send us a small prepayment and the apartment will be saved for you. take a look at our guestbook and you will see, that all guests were very satisfied with our service! Just click on the link to see same examples from our guestbook: to the guestbook
Even the hostels in cologne are sometimes overbooked and very expensive!
Yes, sometimes people are used to stay in hostels, to save some money. the hostels in cologne are cheaper than the hotels, but they are not cheaper than our domicilies. And I think, we can say: they don't have the same standard, we offer to you. So if you don't want to pay us much as for our rooms, and you don't want to sleep in a group room with some strangers, then you have ask for our offer and for our service! So, don't try a hostel, just book our holiday rentals for your stay in cologne.
The town of cologne has got a lot of attractions
Cologne is world famous and a lot of tourist from all over the world visit our town. People from asia, all over Europe and the united states want to be a part of the "Kölner Karneval" (the carnival of cologne) and other big events like the Gamescom. We want to give you an overview of all highlights so that you can easily decide what you want to visit. With over one million citizens and an area of 405 km its one of the biggest cities of north rhine Westphalia. Cologne is the fourth biggest city of Germany! The city was founded in the romanic timeline and called "Colonia Claudia Ara Agrippinensum". Here is a list of some of the best attractions of cologne:
the cathedral of cologne (The "Kölner Dom")
the historic old town of cologne ("Altstadt")
Kölner Philharmonic
museum Ludwig
Musical dome
the carnival of cologne
the university of cologne
the trade fair halls with big international events like the Gamescom, Anuga or Photokina
the colognetraingle with its sightseeing platform on top
the zoo
the botanic garden (Flora)
the opera
the biggest high school for music and dance in Europe
the laxness arena with a lot of big music and sports events
the chocolate museum
the "german sports high school" (the only one in Germany!)
a big city nightlife with a lot of restaurants, pubs and music clubs
the "Christopher streets day" (a gay and lesbian parade)
the "Kölner Lichter" (a big firework on the Rhine in july)
And there are still a lot of highlights and events in cologne. This is only a short list!
Holiday-Rental-Cologne.com wants to welcome you!
Our rentals are just perfect for your next city break to cologne. So please don't wait too long and just send us a message. We have a lot of bookings, because we are so close to the trade fair halls of cologne (KölnMesse) and we don't want to disappoint you. Who rents this apartments? Marion and Michael Weihofen are a couple with two children and a lot of energy and fun. We like to get to know a lot of people from all over the world, to hear their experiences. You are welcome!